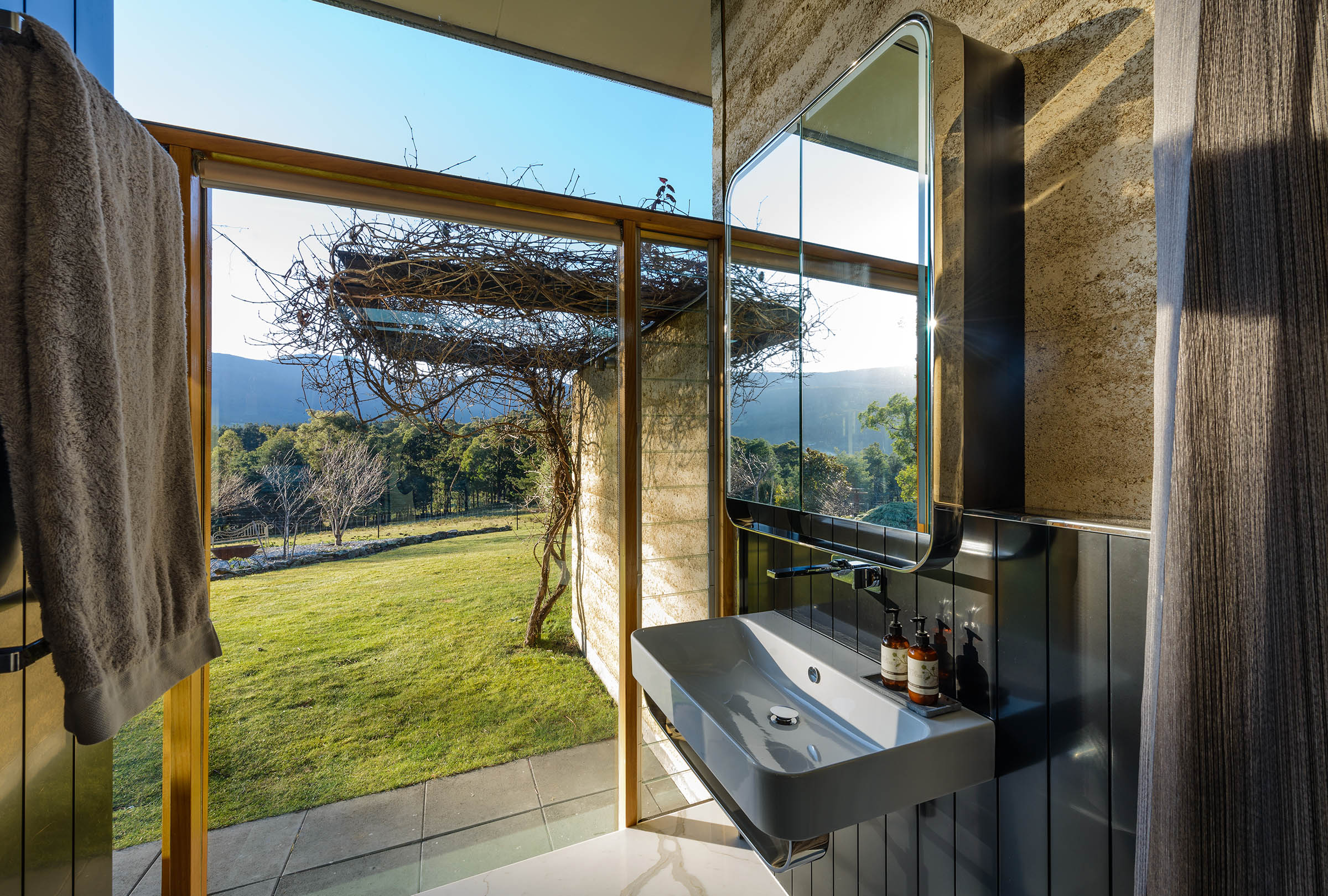 Mountain River Refurbishment
Perfection and quality
Set in tranquil Mountain River in the Huon Valley lays a stunning architectural rammed earth home. Designed with open planned living, this modern home's ensuite is one of the highlight features.
European inspired, this ensuite was thoughtfully designed and made with handcrafted materials and stainless steel surrounds throughout. The soft edges of the buffed and polished dado half wall juxtaposed against the roughly textured rammed earth are just few of the many beautiful elements that fill this modern space.
This innovative bathroom boasts everything from Samsung staron walls, calcutta stone floor and a gorgeous 'his and hers' storage made from recycled black butt timber to underfloor heating.
It exemplifies the true mark of excellence. Being made with such care and attention to detail, from the moment of entering, you are completely immersed in luxury.
Architect
Drew Edwards
Builder
Luke DeVries, Construction With Destiny Tasmania
---