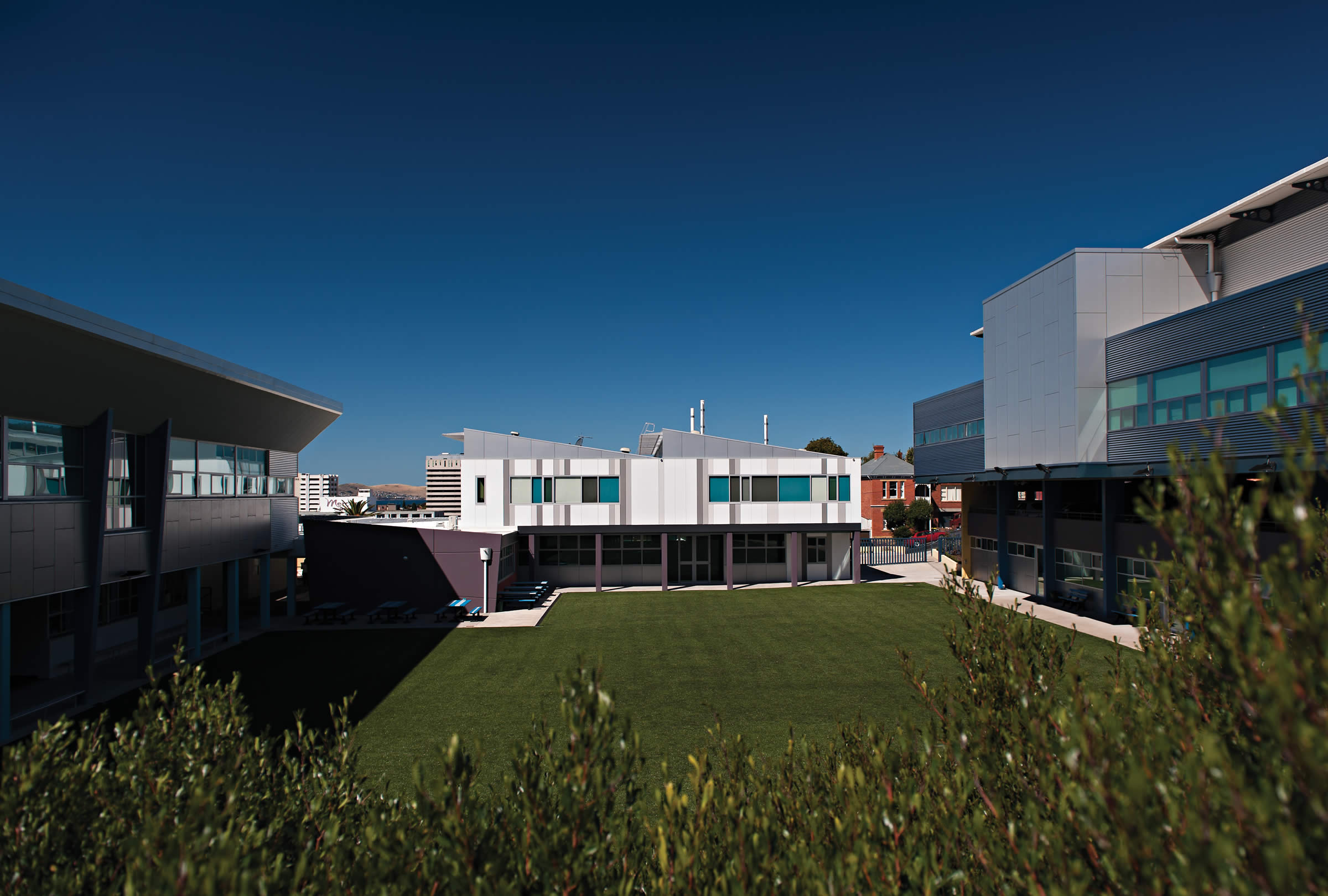 St Mary's College (SMC)
Three buildings sensitively combined
Client:
St Mary's College
Location:
Harrington St, Hobart
Cost:
$4M
Completion:
July 2011
Women in Science and Library Buildings
This master plan was brought to head by the Australian Federal Government's Building Education Revolution (BER) grant program. The brief was to combine a new library and Women in Science building on a steep site. The inner city site places huge constraints on the site economically with high surrounding land costs, planning with the surrounding residential mix and Cathedral precinct Heritage overlay.
The building covers three levels on a steep site and is provided with a lift, making the building fully accessible. Furthermore, during construction a new tuckshop and undercover link were added.
The Women In Science building is a showpiece for the school and it demonstrates their commitment to encouraging the achievement of women in science.
Careful consideration was given to the practical and aesthetic relationship of this building to the surrounding buildings.
This development retained the College Green where all the outdoor student activities take place. Students decant onto the Green between classes provided with all weather artificial turf.
---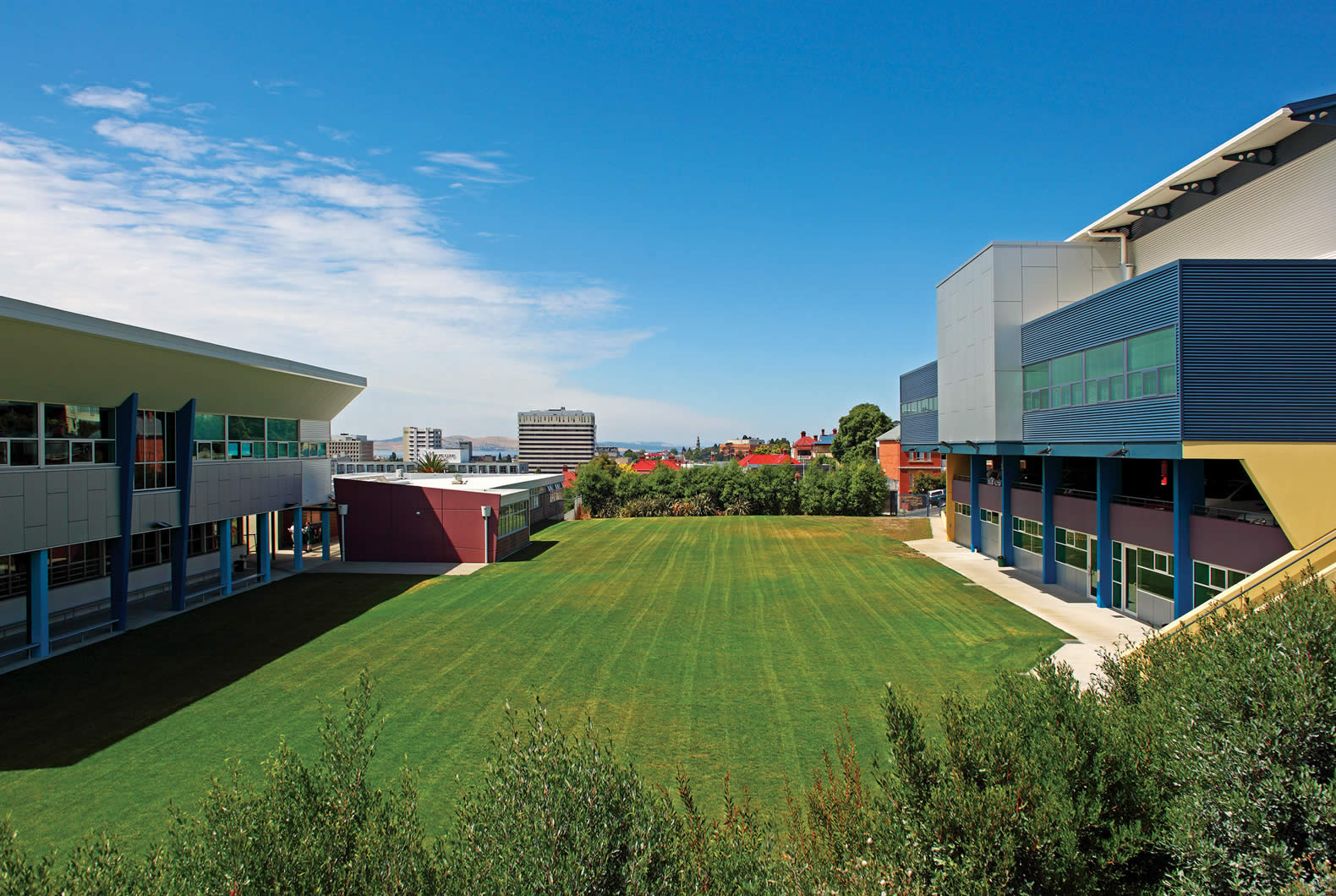 The Nagle Centre
BYA Architects planned and designed this assembly area, gym and multi-purpose space. Seating for general assembly and performance is cleverly integrated into the hillside. Careful planning created the space for the later addition of a trade training kitchen and general learning spaces.
The three level building was built into the hill to make the best use of available land.
At the College Green level is the trade training centre for home economics, above this a 24-space car park and at the top is the multi-purpose hall. The hall allows for a total capacity of 900 with fixed platform seats and mechanically operated retractable seating. The new hall is equipped with high quality sports flooring, audio and visual services, stage and function catering kitchen.
The client loves this building, working well on a difficult site among historical buildings.